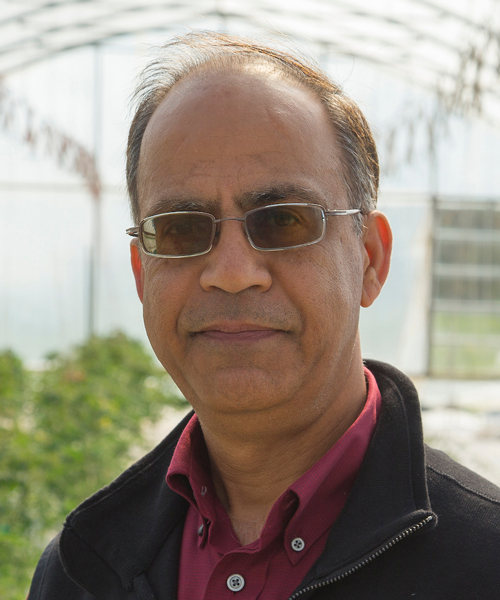 Professor
Department Head, Agricultural Business, Education and Communication
---
Department
Agribusiness, Ag Ed and Comm
Role: Faculty
Campus: Springfield
---
Postal mail
Missouri State University
Agribusiness, Ag Ed and Comm
901 S. National Ave.
---
Biography
Dr. Arbindra Rimal is professor of agriculture and head of the agribusiness, agricultural education and communications department in the Darr College of Agriculture. His areas of expertise include marketing of agricultural products, sustainable agriculture, agribusiness management, agricultural economics and economic impact analysis.
In recent years, his research has been focused on the area of locally grown produce. To date, Dr. Rimal has published more than 30 refereed papers in several well-known academic journals.
---
Details
Education
PhD, Food and Resource Economics, 1999, University of Florida
MS, Agricultural Economics, 1994, Rutgers University
Teaching
Marketing Agricultural Products
Land Economics
Agricultural Pricing
Agribusiness Management
Agricultural Commodity Futures and Options
Agricultural Industry Study
Research and professional interests
Marketing agricultural products
Economic impact analysis
Sustainable agriculture
Awards and honors
Teaching Excellence Award, Darr College of Agriculture, Missouri State University. 2005
Research Excellence Award, Southwest Missouri State University, 2004
Distinguished Professional Contribution Award, Southern Agricultural Economics Association, 1st place in selected poster competition, 2004
Distinguished Professional Contribution Award, Southern Agricultural Economics Association, 1st place in selected poster competition, 2003
Research Excellence Award, College of Natural and Applied Sciences, Southwest Missouri State University, 2002
Presidential Award, Food Distribution Research Society, Excellence in Research and Communication: in recognition for outstanding published article, 2000
Outstanding Cross-commodity Publication Award, American Society for Horticultural Science, 2000
Additional resources
---
Area of expertise
Agriculture
Business