FFA Resources at Missouri State
Southwest District FFA Contest
The Darr College of Agriculture hosts the annual Southwest District FFA Contest each spring. Area high school FFA organizations meet on the Missouri State campus to participate in career development events and to compete in district FFA contests.
State Agricultural Communications LDE Information
The Darr College of Agriculture will host the second annual Agricultural Communications Invitational on Saturday, March 26, 2022, on the Missouri State University main campus. Preparation materials are available below. For more information, please contact Katelyn McCoy at KMcCoy@missouristate.edu.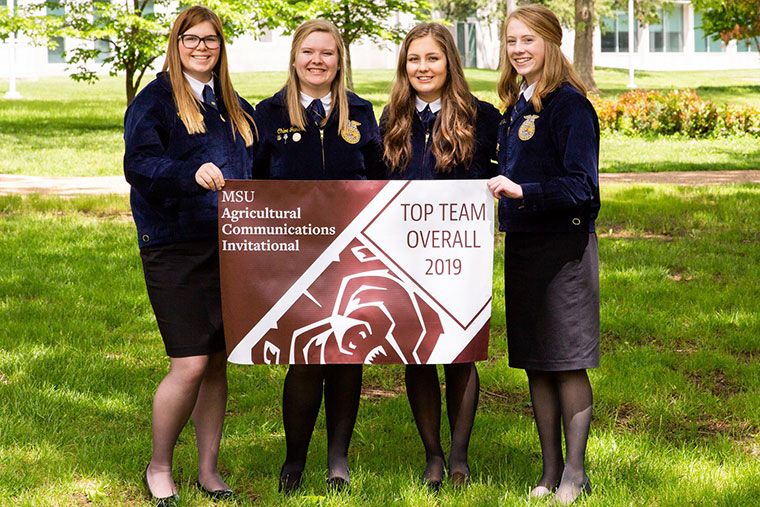 Pictured above is the Columbia FFA Agricultural Communications team, who placed first at the 2019 Agricultural Communications Invitational.